SOLUTIONS KNOWLEDGE BENEFIT
About us
About us
We are a Polish family-run company with traditions dating back to 1912.
We offer comprehensive solutions in scope of drive transmission systems, iron castings and metal machining.
Our strength is the combination of the state-of-the-art production equipment and our flexibility against the customers' needs.
One of the most modern iron foundries in Europe along with the full range of metal processing services allow us to offer the final product from "one hand" – with the highest quality and competitive price guaranteed.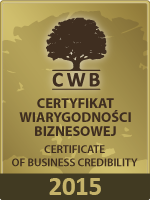 Offer
drive transmission systems
iron castings
CNC machining
surface treatment
heat treatment
welded constructions
assembly
designing
Playgrounds
buses and coaches
mining vehicles
construction machines
agriculture equipment
military vehicles
rail vehicles
ground support equipment
maritime business
wind energy
100
years of experience
100
CNC machines
100
percent satisfaction
Quality
Measuring equipment
3D ZEISS Contura G2 Activ, X/Y/Z 2100/1000/800 mm
3D LK G-90C England, X/Y/Z 2500/1500/1000 mm
FOUNDRY-MASTER Xpert spectrometer
100kN HT2402 tensile testing machine
300J/150J Charpy impact testing machine
XJM200 metallographic microscope
MHBD-3000P Brinell hardness tester
Contact us
SKB Drive Tech SA
Rondo ONZ 1
00-124 Warszawa
Production plant:
Ignacego Krasickiego 63/71
97-500 Radomsko
(51.083292 lat, 19.418115 long)
phone: 48 44 682 14 71 ext. 287
fax: +48 44 682 14 80
 facebook.com/skbdrivetech
NIP: 772-239-37-16
Regon: 10107797000000
KRS: 0000565343
BDO 000041925
PLN payments account number:
37 1600 1143 1840 8814 2000 0001
EUR payments account number:
10 1600 1143 1840 8814 2000 0002
SWIFT: PPABPLPKXXX
Bank name: BGŻ BNP Paribas